Book Samantha Simpson for Your Speaking Engagement
Public speaker Samantha Simpson is available to book for speaking engagements for your special event. Her speaking topics range from leadership to Bowspring yoga to social behavior. 
For businesses and corporations, Samantha can teach your employees or audience posture techniques and use of functional movement resulting in having more energy, being more productive, a decrease in injury, feeling less stress & pain, and overall feeling good and healthier. Whether people sit at computers all day or they work in more physical jobs, they can benefit from Samantha's expertise in posture technique.
You may book Samantha for:
Conferences

Corporate event

Trade shows

Meetings

Special events

Women's groups
Workplaces and co-working spaces

Workshops

Holistic gatherings

Yoga studios

Gyms
Samantha Offers Five Speaking Topics
The Fundamentals of Bowspring Yoga
Learn the fundamentals of the revolutionary Bowspring posture and movement system. Samantha teaches a 10-part postural template that you can utilize throughout your everyday life, and she educates you on how to sit, stand, and walk in a way that facilitates physical healing, cultivates focus of mind power, empowers courageous emotional resilience, creates boundless energy, AND crafts a whittled waistline & lifted booty.
More Energy & Focus in the Workplace
Learn how to create happier and more productive employees. Samantha teaches techniques on how to reduce stress, and increase energy & focus in the workplace.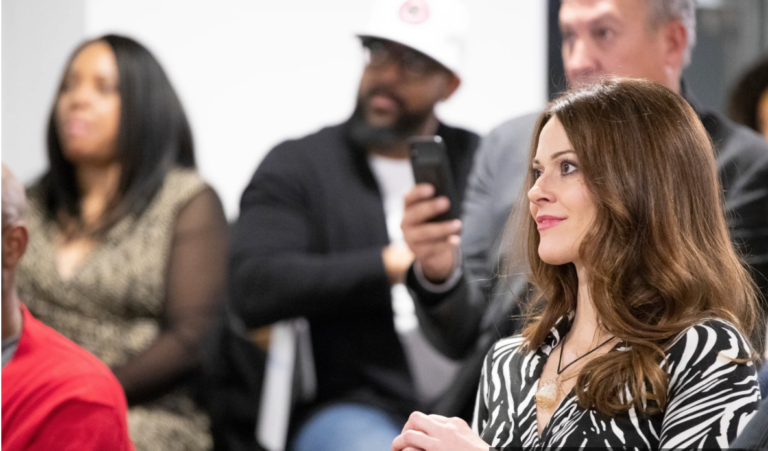 Change Your Posture, Change Your Life
Samantha can teach you how to change the way you hold your body and how it can bring you more confidence, attract quality people, ease social anxiety, reduce pain, and heal the joints. She can also teach you how to apply healthy posture to your work environment leading increased focus, a better business, and allowing for boundless energy for play off the clock!
How to Be Comfortable in Social Situations
Let Samantha teach you how to read social behavior signals and adapt your behavior so you can get the results you want in any situation. Discover how your body language may be working against you and learn how to send the signals that you want.
The Posture of a Leader, a Movement Break-Out Session
Insert some movement in between sessions at your next conference. Let Samantha enliven your audience and teach them a new posture that gives them energy, positive mindset, and confidence.